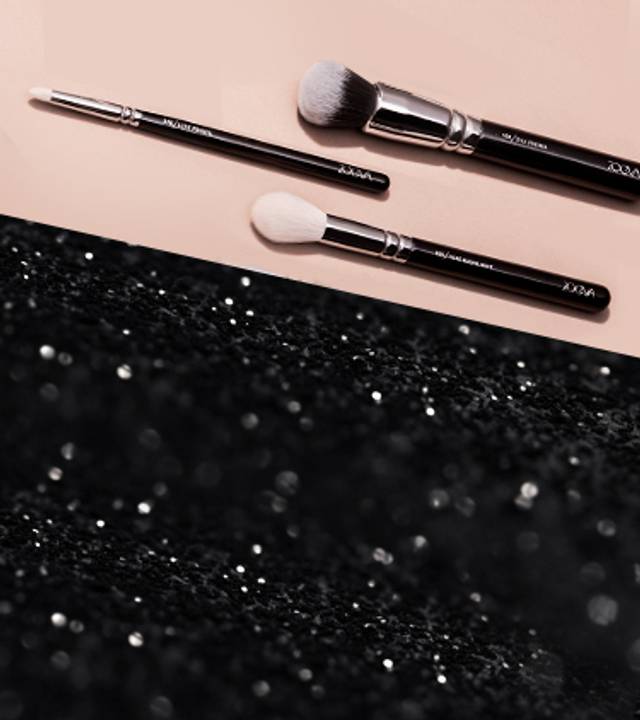 BLACK WEEKS
Shop
Oops, our black week specials are already over. Discover current beauty highlights in our sale or sign up for our newsletter to be the first to know about upcoming beauty deals!
Collections
—
BLACK WEEKS
HAND MIRROR (AUTHENTIK SKIN EDITION)
Our hand mirror inspires you to embrace your true authentic self.
Full Product Info
Loading
Loading
Black Weeks at ZOEVA
In November, ZOEVA is celebrating Black Week! During this time, savings across the entire shop, deep discounts, and irresistible deals on your favorite ZOEVA products await.
ZOEVA Sale: Magical Moments With Skincare, Makeup & Brushes
Magical moments during Black Week– discover our offers! Our ZOEVA beauty products support you through every step of your individual makeup routine and help you highlight your individual beauty. Our wide assortment ranges from skincare for an irresistible glow through cosmetics and makeup to our popular little helpers: the ZOEVA brushes and brush sets.
Because we place the utmost importance on sustainability and quality, our products meet the highest of standards.
Constantly Radiant Looks: Discover Our ZOEVA Bestsellers
Excellent skincare is the foundation of a radiant look. Our innovative skin care products ensure your skin is fresh and well-cared for, giving you a glowing complexion. Whether deep cleansing or moisturization – our high-quality ZOEVA skincare gives your skin everything that it needs.
From foundation and eye brushes to eyeshadow palettes: our broad range of ZOEVA makeup products leaves nothing to be desired. Discover our wide assortment of products for the face, eyes and lips – entirely based on your individual needs!
A particularly special highlight are our durable ZOEVA makeup brushes and brush sets.
With our ZOEVA brushes and brush sets, you have the choice between diverse high-quality brushes made from vegan synthetic hair. All our of our makeup brushes are handcrafted using a special crimping process which inseparably fuses the six-fold lacquered, real-wood brush handle with the high-quality ferrule. Additionally, they are entirely free from animal testing. Discover our travel sizes for when you're on the go as well!
FAQ – Black Week at ZOEVA
Magical savings during our Black Week sale! During our Black Week sale, you can expect savings throughout our entire shop – while supplies last!
When is Black Week at ZOEVA?
The 2021 Black Week sale at ZOEVA took place through November 30, 2021. We'll let you know next time we have great discounts!
What are the benefits of Black Week?
During ZOEVA's Black Week sale, you can enjoy magical discounts and fantastic deals across our entire shop. Additionally, you can enjoy the same ZOEVA benefits as always: free shipping with a minimum order of EUR 25, with a delivery time of just a few days.
*Selected items only. Cannot be combined with other discounts. Only while stock lasts. T&Cs apply.